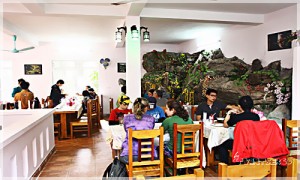 Ngan Nga Bac Ha restaurant with elegant architecture, elegant, cozy, convenient located on the ground floor and second floor of the hotel.
The restaurant with a capacity of over 100 guests, always ready to serve dishes prepared in Vietnamese and European style, suitable for the family meal, meet friends and guests to visit Bac Ha.
In addition, come to Ngan Nga Bac Ha hotel with a restaurant, you will feel the warmth and separate when the table is arranged in a separate space in the hotel. Besides, Ngan Nga Bac Ha hotel is a place you will enjoy the dish by the skilful hands, the long experience of the Ngan Nga Bac Ha hotel restaurant chefs, will bring flavor and delicious.